(B. 1983) Jean Malek is an award-winning director and photographer. His work spans editorial, commercial, and fine art, often blurring the boundaries between fields and genres. Rooted in storytelling, Malek's approach is driven by irreverence, subversiveness, and eclectic cultural references. His evocative images often push the limits of good taste to create arresting images that comment on social, political, and economic issues. Malek often pulls from the world of cinema, imagining compelling characters that hint at a larger narrative in a single shot. His work is always quintessentially contemporary and larger-than-life.
_
2

020
Vote for Lord

Political scandals are part of our daily newsfeed. They feed our hunger for sensationalism. In Vote for Lord, Malek examines the alleged gangsterism of a fictional mayor by fusing '90s gangsta rap codes, a police interrogation, and pop culture references. The film confronts our inherent biases and questions who the real crooks are. Inspired by countless political scandals in Canada and the U.S. over the recent years, the film presents allegations against a fictional white mayor who is shown having the time of his life: gambling, taking drugs, and partying. However, in the voiceover, it's a black witness being interrogated as the prosecutor engages in rampant racial bias (read: racism).


Watch here
_
2019

Greetings from America
Inspired by the '80s classic Coming to America, Malek satirizes the American Dream, rendering its ideological shortcomings palpable, in a series of works that depict a fictional African prince in the capitalist landscape of a Western metropolis. The images raise questions about meritocracy, privilege, and immigration, while contemplating American racial tensions as a class war as much as one based on ethnicity. The works are steeped in irony and references to pop culture, making them uncannily familiar and digestible despite their serious subject matter. In this way, Malek uses humour as a rhetorical trick to gain the viewer's attention and trust, as opposed to being confrontational or didactic.
View more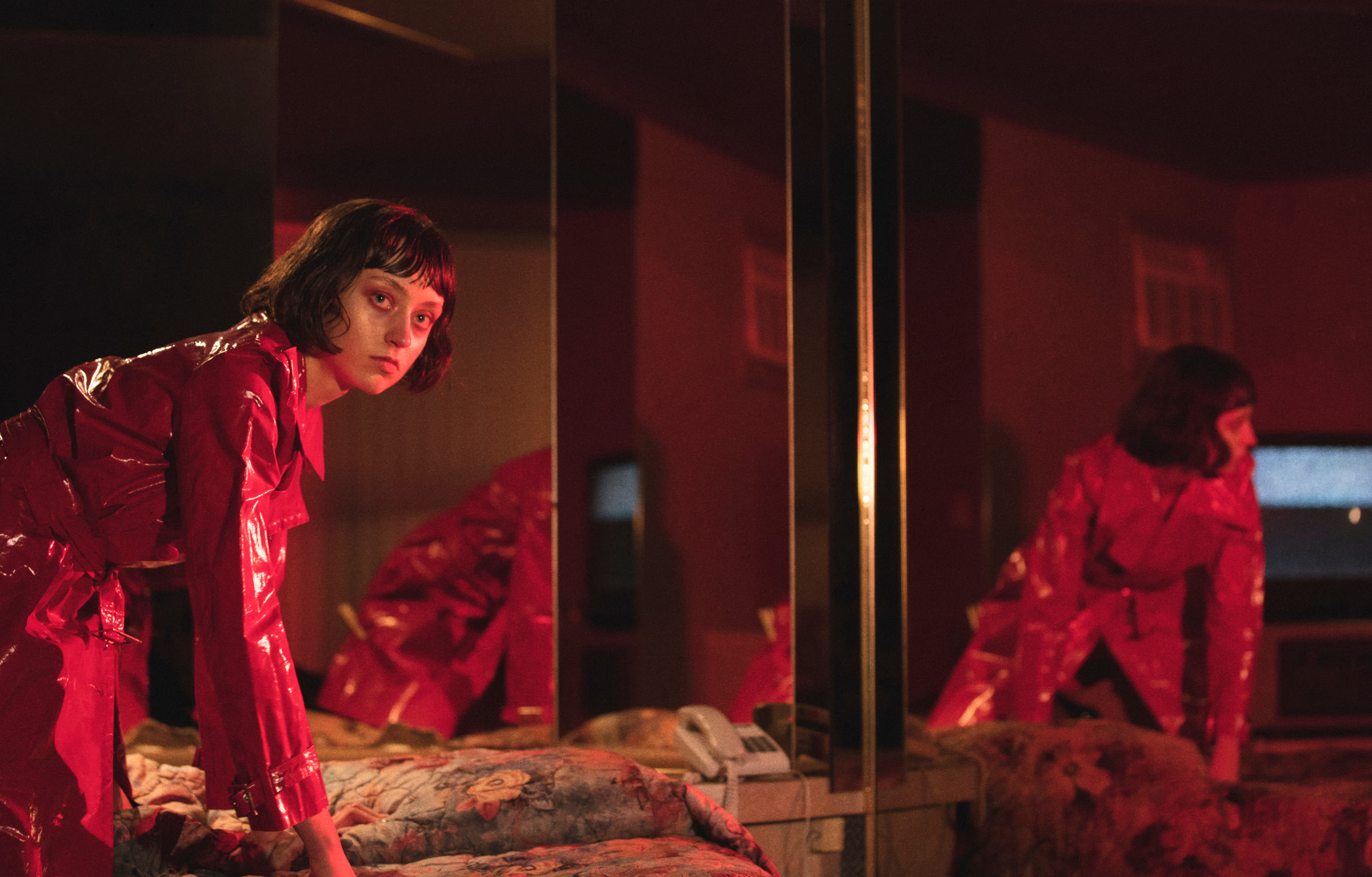 _
2019

Oxycontin Blues
In the media, portrayals of addiction range from the harrowing to the quasi-romantic. But when it comes to white, upper-middle class women, it's become a trope to aestheticize their experience as nihilistic glamour. Referencing mainstream cinema and fashion photography, Malek's images poke fun at this trend. In one photograph, we see a glum woman, pill bottles scattered nearby. In another, she seductively eats jelly beans from a plastic container, as if there's no distinction between candies and pharmaceutical drugs. These darkly seductive works reveal the sociological undercurrents of what appears to be pure style, and raises questions about the role photography plays as a political tool.
View more